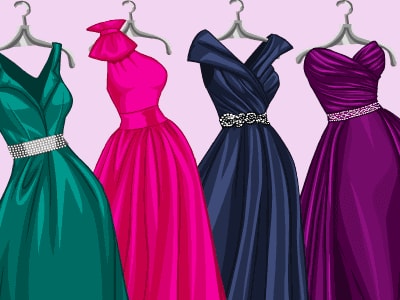 Playing Princesses Winter Ball Gowns Collection on Prinxy
The story about Princesses Winter Ball Gowns Collection
The winter season is about to end but not before we celebrate it right! This year the cold season was quite mild with us, and to celebrate its kindness, our Disney girls are in charge of organizing the winter ball. You girls are invited to help them out, hope you're ready for the fashion challenge they have prepared for you! In the Princesses Winter Ball Gowns Collection game, you play the role of a famous fashion adviser, and you were summoned to help our girls decide what to wear tonight. As royal fashionistas, they have to look glamorous and stunning! Are you ready to help them make a good impression?
Then get started with this free to play dress up game for girls, and begin proving your royal stylist skills as you help our princesses get dressed for this glamorous winter event! There are two styles you can choose from in this online fashion game. There is the high fashion style with exquisite designer dresses in bold colors and delicate embroidery, and there is the classic style with stunning princess dresses. Browse through the wide selection of elegant gowns, have the girls try on your favorites, and select the winning ones.
Our ball hosts have been waiting for such a glamorous event for quite a long time, and now that they have the chance to wear their jaw-dropping gowns again, they want to make sure they pick the right ones. So how about we start this princess dress up game with styling Queen Elsa? This time she's going to give up her signature color and pick a bold color for her elegant gown. There are purple options for her evening gowns, there are cold grays, too, and even dresses in sweet pink. Dress her up in the one you like the most before picking the winning one to see how they look on your favorite princess. Accessorize beach dress with high heels, sparkling pieces of jewelry, designer clutches, and elegant hairstyles.
The next in line to discover your amazing styling skills is princess Rapunzel. Elegant evening gowns beautifully decorated with sophisticated embroidery and sparkling gems fill her wardrobe, so make sure she tries on a few before deciding. Once the main decision is taken, you can then style her hair in an elegant updo, and don't forget to also complete her look with sparkling pieces of jewelry.
Have a great time playing the Princesses Winter Ball Gowns Collection dress up game for girls online at Prinxy.app!
Game Controls
Use your mouse to browse through all the options in this online game for girls
Similar Games
Here are three more Winter Games you should check out: